Company Profile
Huasheng is a leading professional manufacturer and designer of acoustic components with over 50-year history tracked back to 1969. From raw materials purchasing, semi-product process to finished product assembly all in house, thus, all processes are under controll to maintain high quality standard according to customers' demanding requirements. With our strong R&D team and up-to-date production equipment based in our factory, we offer our customers the high-quality products and efficient service to meet their different requirements.
At Huasheng, customer satisfaction and high quality are our missions. We strongly believe by maintaining these standards, our position as one of the high-tech products leading manufacturers is unshakable.
Besides, we also have an efficient and effective management team. Everyone at Huasheng does his utmost at his position and works as a team initiate company's achievements.
Business belief:
R & D: Upgrading technology continuously, creating the requirement, meeting market demands;
Quality: Mutual cooperation, quality upgrading, customer satisfaction;
Service: Reasonable price, delivery on time, service in time.
Foundation: In 1999;
Employees: 280 persons;
Total area: 8,000 m2
Staff
R & D: 12 persons
QA: 18 persons
Production: 250 persons
Monthly Capacity
Components: 1,000,000 pieces/month
In house capabilities
CAD Design Capabilities;
Prototype and Tooling;
Environmental Testing;
Plastic Components Injection.
Quality Certification: ISO 9001: 2008
ISO 14001: 2004
IATF 16949: 2016
Organization: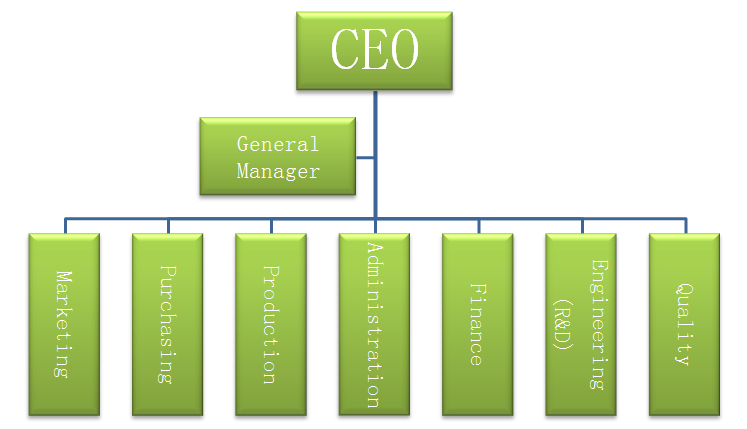 Currently our good partners are EATON, COOPER, DIGISOUND, NEC, SIEMENS ETC